Sakin Akımlardan Sakin Turizme Yönelim Ve Edremit Körfezi'nde Örnek Bir Çalışma
Keywords:
Slow city, Cittaslow, Sustainable tourism
Abstract
In this study, slow movements (slow understanding, slow food, slow city and slow tourism) are explained theoretically, and it is revealed that being a calm destination is important today. In the study, the tourism potential of the districts in the Edremit Bay of Balıkesir province is revealed and the necessity of these districts to be a member of the International Citta Slow / Slow City Network in the process of becoming a calm destination is explained. While moving towards the slow city movement with the acceleration of the slow philosophy, the perception of the local people living in the Gulf of being a slow city is important, and in line with this purpose, face-to-face surveys are conducted with the local people and the results are evaluated. The main purpose is to determine how the people living in Ayvalık, Burhaniye, Edremit and Gömeç districts in the Gulf perceive being a calm city through a survey and to reveal whether the characteristics of the calm city movement in terms of tourism, economy, sociocultural life and environmental aspects are effective in this perception. Participants, consisting of local people living in the districts within the scope of the study, think that the slow city movement will make positive economic contributions. The opinion that this situation will have positive repercussions on the tourism sector in addition to the economic recovery by joining the slow city network is dominant. The opinion that there will be positive reflections in the context of tourism the most after economic development is valid for Ayvalık, Edremit and Burhaniye districts, and those who participated in the research in Gömeç district think that socio-cultural developments will occur after economic development.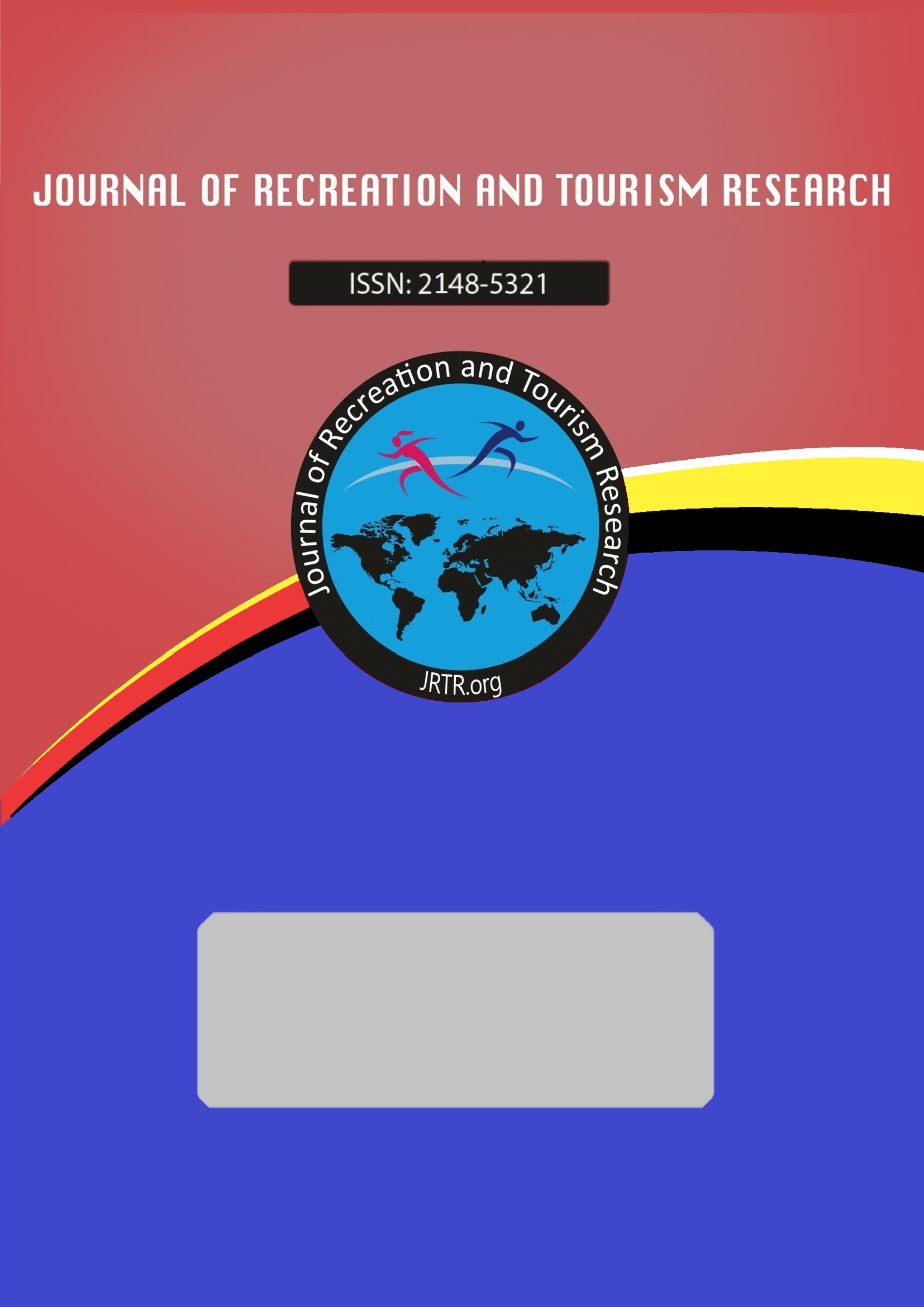 Downloads
How to Cite
ÇELİK UĞUZ, S., YILDIRIM, G., & ACAR, A. (2020). Sakin Akımlardan Sakin Turizme Yönelim Ve Edremit Körfezi'nde Örnek Bir Çalışma. Journal of Recreation and Tourism Research, 7(4), 715–735. https://doi.org/ 10.31771/jrtr.2020.84
License
This work is licensed under a Creative Commons Attribution-NonCommercial 4.0 International License.